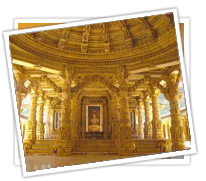 Dilwara Jain Temples
The example of the most exquisitely carved temples of Rajasthan is undoubtedly the Dilwara Jain temples of Mount Abu and probably has no match all over India. This is the principal place of pilgrimage for the Jains in India. Built in marble the Dilwara temples were constructed between 11th to 13th centuries. The five magnificent temples of Dilwara are Vimal Vasahi, Luna Vasahi, Pithalhar, Khartar Vasahi and Mahaveer Swami temple. The temples are almost covered by shady mango groves and have beautiful gardens laid out in the temple complexes. When inside the temple complex the picturesque background of Mt Abu hills renders the entire area a spiritual feel.
---
Nakki Lake
A tiny lake, picturesquely set amid hills, it is dotted with several islets approachable by a boat. Of particular interest, are strange rock formations around the lake. Especially notable is the Toad Rock, which looks like a real toad about to jump into the lake. Others are Nun Rock and Nandi Rock etc. Set in the heart of the town, the lake gets its name from the legend that it was scooped out by the gods, with their fingernails or Nakh. It is the only artificial lake in India, that is1200 meters above sea level.
---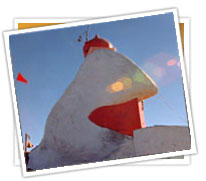 Guru Shikhar
The highest peak on the mount (1722 meters above sea level), allows a birds eye view of the sylvan surroundings of Mt. Abu. A small Shaivaite shrine and a temple of Dattatreya standing on the shikhar are worth a visit.
---
Achalgarh
An impressive fort, which has some beautiful Jain temples enclosed within. Among the noteworthy temples, are the Achaleshwar Mahadev Temple (1412 AD) and Kantinath Jain Temple (1513 AD). The latter has a gold plated image. Mandakini Kund and a sculpture of Parmar Dharvash are situated close to the Achaleswar Mahadev Temple. The fort was built in the 4th century AD, by Rana Kumbha and is approachable by a motor able road.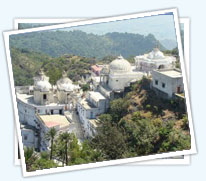 ---